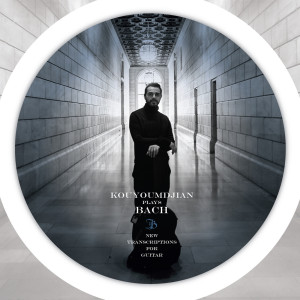 Dear Friends: I am pleased to announce that Pomegranate Music's latest recording project, "Kouyoumdjian Plays Bach" is now available in both physical and digital formats. Congratulations to João Kouyoumdjian for his masterful approach to J.S Bach for classical guitar. Also available on Apple iTunes.
The CD packaging, photography, and design was done by the great Arsineh Valladian. Recording engineer Iakovos Kolanian in Athens, Greece. Truly an international collaboration.
I invite you to enjoy the CD and spread the word should you be interested.