Charentsavan: Music for Armenian Duduk (Pomegranate Music, POM CD-1929)
Press Release via FlipswitchPR
Release Date: January 13, 2016
Lead Single: Track 5- "Lullaby for the Sun" (composed by Ara Dinkjian)
Key Tracks: – Track 6- Javakhki Shoror, Track 9- "Hairenik: Vatan/Hayko"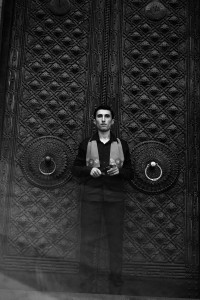 Although the origins of the duduk date back almost 1500 years, up until the late 1980's it was considered an obscure local ethnic instrument from the tiny country of Armenia nestled within the Caucasus mountains. Made from the wood of an apricot tree, the duduk is a double-reed woodwind flute whose most famous interpreter is Djivan Gasparian. World music champion and British rock star Peter Gabriel (Real World Records) also has incorporated the duduk into his recordings (Passion, Us) and live performances thus broadening the appeal of the instrument. The duduk today is a widely used instrument utilized in many television and movie soundtracks where a soulful or mournful sound is required. Many musicians outside of Armenia (Pedro Eustache, Levon Minassian) have now adopted the duduk into their portfolio of wind instruments due to the widening marketability of the instrument.
Arsen Petrosyan is a young duduk master living in Charentsavan, Armenian who is considered a musical prodigy. Within Armenia he is quietly talked about as one of the potential heirs to the duduk throne Gasparian now occupies, Petrosyan playing has been characterized as "sensitive, nimble, and noble" by his mentor Gevorg Dabaghyan (Yo Yo Ma's Silk Road Ensemble/Shoghaken Folk Ensemble). Indeed, on his debut album Charentsavan: Music for Armenian Duduk, Petrosyan has crafted an ambitious program spanning over 1000 years. From the haunting piece Havik composed by Armenian monk, mystic, and poet Grigor Narekatsi (951-1003) to the instant new ethno-folk classic Lullaby for the Sun written by oud legend and Night Ark/The Secret Trio founder Ara Dinkjian (1958- ), Petrosyan's roadmap through Armenian musical history takes the listener on a rewarding sonic journey.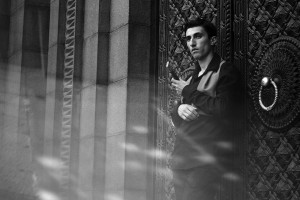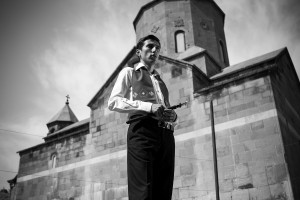 Recorded in just under three weeks in Yerevan, Armenia during the summer of 2015, Petrosyan worked with noted classical/world music producer Raffi Meneshian (SoloDuo, Hover Chamber Choir of Armenia, Gor Mkhitarian) to create a slightly refreshed folk sound that incorporates instruments such as the harp, udu drum, acoustic guitar, tar, kanon, and dhol within the texture of the recording. Additionally, Charentsavan features pieces sourced from Armenian villages and regions that now lie outside of the Armenian Republic such as Mush (Eastern Turkey), Kessab (Syria), Javakhk (Georgia), and Palu (Central Turkey). Many of the pieces had been collecting dust in former Soviet archives slowly become lost and neglected until Petrosyan decided to revive the pieces in a recorded format.
Following in the line of historic album releases focusing on the duduk such as the Brian Eno 1989 re-release of Djivan Gasparian's I Will Not Be Sad In This World (Opal Records), Charentsavan: Music for Armenian Duduk continues the recorded Armenian legacy of this ancient instrument in the hands of a new duduk master in Arsen Petrosyan.